"Tiens" by dran
Latest solo show by French artist dran at Adda Gallery in Brussels, Belgium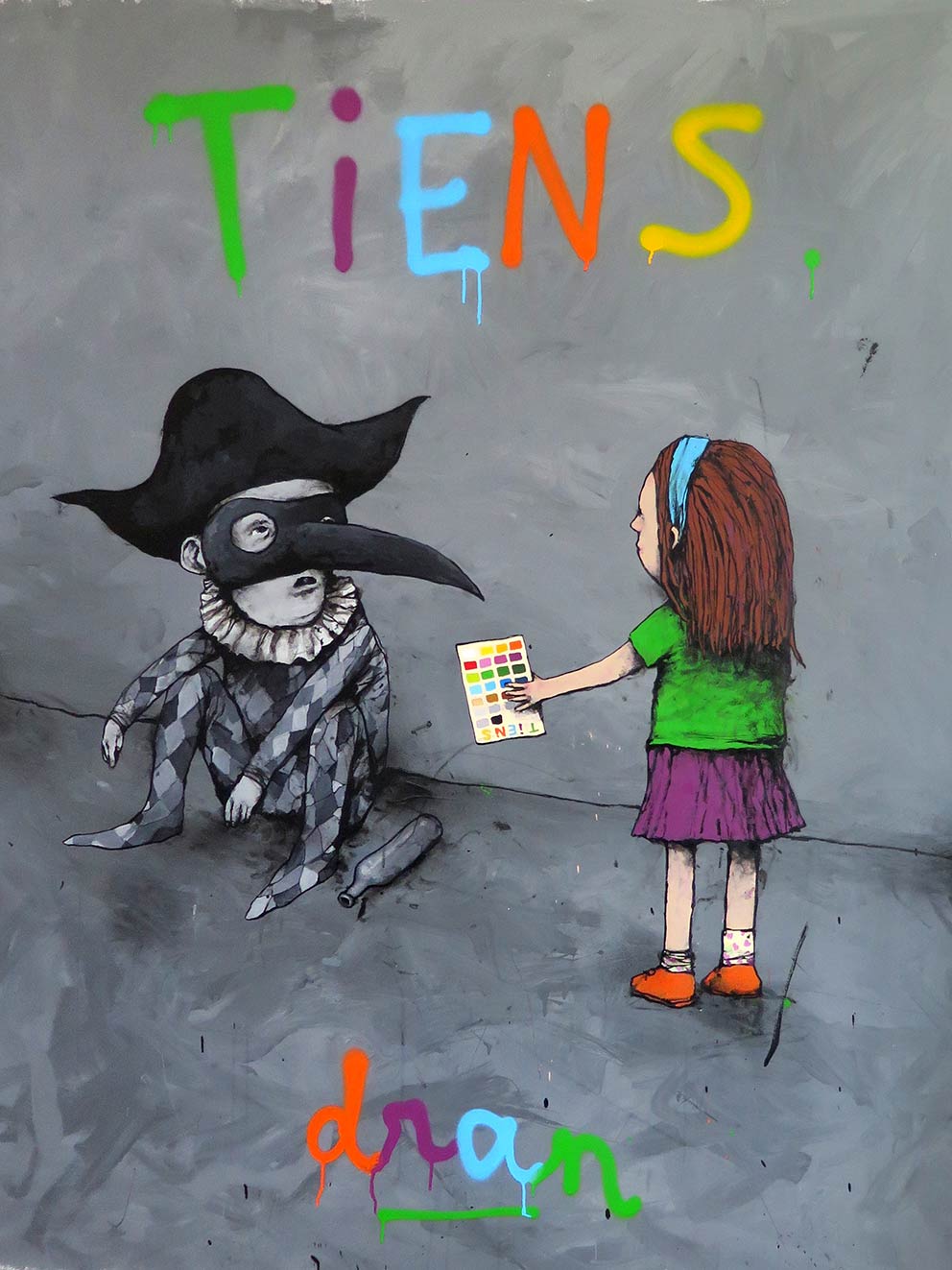 Adda Gallery presents Tiens, a monographic exhibition of the artist dran in a historic building in the heart of Brussels, offering a stunning contrast, with fresh and sparkling artwork.
Well known for his satirical drawings, the candor of his performances, and his representative lines, dran is a singular and outside the norm artist.
The exhibition "Tiens" will bring together the latest paintings and unpublished drawings by dran from 2015 to 2016.
Also release of the new book by dran "ABCD'air" and a special edition of silkscreen prints hand finished by the artist.
Pictures: Elio Germani