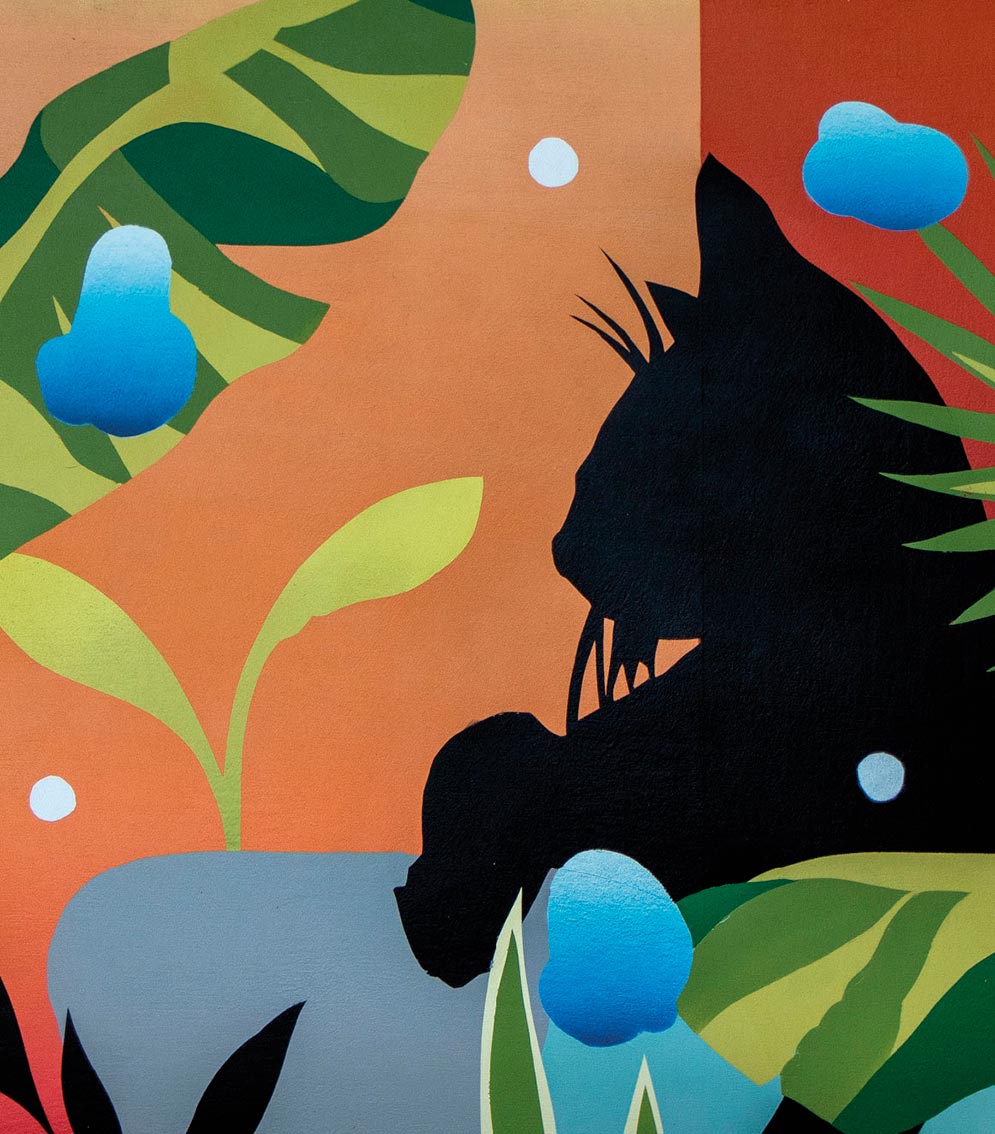 Official opening Saturday, July 13 at 6:00 p.m.
ADDA GALLERY IBIZA
For SABEK (Madrid, 1985) the black color goes beyond the tangible reality of physical nature. The absence of color that shapes the silhouette of their animals should be understood as emptiness and meditation.
His figures invite the viewer to free themselves from the reality that traps them, a reality that we impose on ourselves, and that takes us away from what we are. A false reality that we accept for the sole purpose of satisfying our human ego, or simply to deal with the boredom of our day to day.
In the exhibition "Origen II" he arrives at ADDA Gallery Ibiza after his visit to Barcelona. SABEK invites us to connect with our ancestral origin. The artist asks us to take the final and courageous step of entering his black silhouettes to get rid of what is not part of our essence.
The representations of SABEK animals on walls around the world show a series of spiritual entities that surprise in urban territory. They offer the viewer the nexus lost with our animal origin and at the same time a warning: if we do not reconnect with our origin, we will be endangering our own lives.
Click here to see full catalog