Opening on Saturday, September 10 from 7:00 p.m. to 10:00 p.m.
Exhibition until October 30, 2022.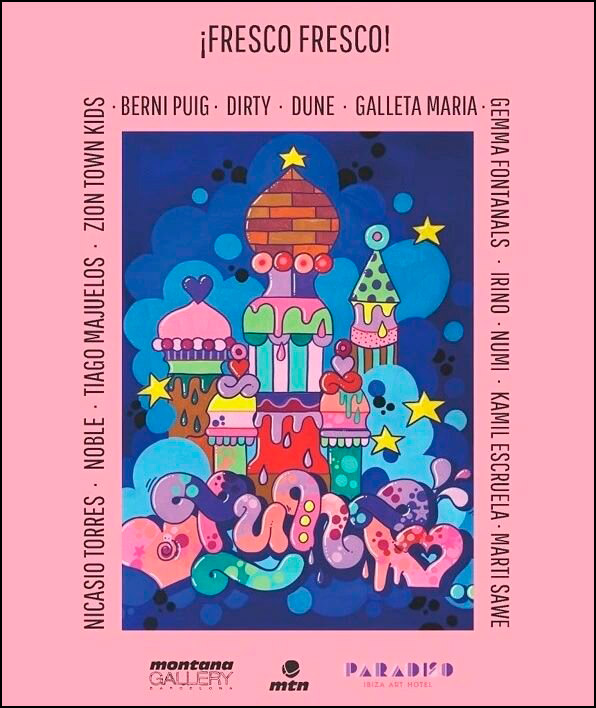 Look look, what just arrived…
Brightly colored shapes, wild textured strokes and shapes, a dash of expressionism, pop art, surrealism, quirky characters… And all with that extra bit of energy.
Gentlemen, we can only say that this is ready to enjoy it now!
14 new wave urban artists from Barcelona make up this collective exhibition, bringing some of Barcelona´s tastes and styles of the new talents to Ibiza…And also offering an opportunity to discover and witness first-hand the enthusiasm and desire of the first years of creation, which are inspiring and contagious with their freshness.
New fresh air in a unique collaboration between Montana Gallery Barcelona and Adda Gallery Ibiza.
Berni Puig – Dirty – Dune – Galleta Maria – Gemma Fontanals – Irino – Kamil Escruela – Marti Sawe – Nicasio Torres – Noble – Numi – Tiago – Majuelos – Zion Town Kids